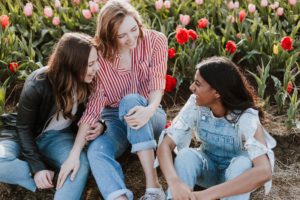 I would recommend the RESPECT program to anyone who wants to find wholeness and peace in their life.
I have spent most of my life looking for love in all the wrong places and all it got me was pain and regret! The Respect Program has helped me to re-evaluate my goals and learn how to make better choices for my life. My life isn't perfect but I am finally on the right path towards true freedom and fulfillment. Thank you.
The ladies make me feel right at home and always make sure if I need anything.  They are here for me.  I enjoy meeting new people during classes.
The Wise Women classes are useful and helpful, especially as a single mom.  Everyone is so caring, helpful and loving.
It is judgment free and I felt very welcomed and understood.
I got a lot of helpful information and the service was great.
They listened to me and were very respectful.
The staff was extremely respectful and kind.
You guys rock.  I have everything I need, thank you for being you!